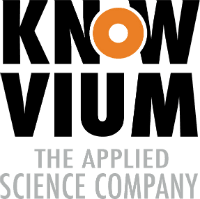 Duurzaam inzetbaar potentieel: 'De vermogens (potentieel) van een mens, waarin hij/zij in staat is om nu en in de toekomst werk te behouden en/of nieuw werk te kunnen vinden of creëren vanuit eigen context (De BV Ik) met behoud van gezondheid en welzijn.' (Knowvium, 2014)
Gundula Asshof
Dr. Gundula Asshoff studied Medicine in Aachen and specialized as medical doctor in various fields: internal/general medicine, occupational medicine, insurance medicine, emergency medicine and psychotherapy.
From 1997-2002 she worked for different clinics worldwide. Since 2002 she worked for three Multinationals (chemical companies and reinsurance company) as company doctor and chief medical officer.
She recently moved to Rotterdam with her new family and developed her Dutch Language skill to C1.
" I am enthusiastic about combining my various specializations and wide experience in an integrated health management. Facing the ageing population, my drive is to maintain and develop the heath & employability of employees. I am an experienced health manager, expert and advisor for the company as well as  (lifestyle) coach and occupational health physician for the employees."