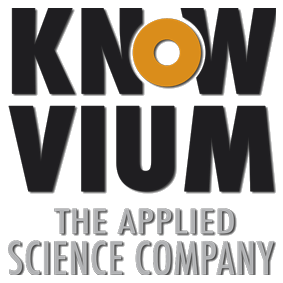 Duurzaam inzetbaar potentieel: 'De vermogens (potentieel) van een mens, waarin hij/zij in staat is om nu en in de toekomst werk te behouden en/of nieuw werk te kunnen vinden of creëren vanuit eigen context (De BV Ik) met behoud van gezondheid en welzijn.' (Knowvium, 2014)
Beatrice van der Heijden
Beatrice Van der Heijden is Professor of Strategic HRM at the Radboud University Nijmegen, the Netherlands. She is Head of the Department Strategic HRM. Moreover, she is affiliated, as a Professor of SHRM, with the Open University of the Netherlands, and with the Kingston University, London, UK. She holds a MA in Work and Organizational Psychology from the Radboud University Nijmegen, and a PhD in Management Science from the University of Twente. In 2000, she was a visiting Professor at the University of Strathclyde in Glasgow (Scotland, UK). She has coordinated two European cross-cultural research projects on career success. Her main research areas are: career development, employability, and aging at work. Van der Heijden is Associate Editor of the European Journal of Work and Organizational Psychology, and has published, among others, in Journal of Vocational Behavior, HRM, International Journal of HRM, Journal of Occupational and Organizational Psychology, Work and Stress, and Career Development International.
One of my main interests concerns the relationship between age and career development. My aim is to detect preventive and pro-active measures that are valuable to prepare and preserve employability throughout age and career stages. Life-long learning or learning throughout the working life appears to be the basis of current thinking on vocational practices. However, the quality of learning and development is highly dependent upon the kinds of activities employees engage in and the guidance they experience.
Notwithstanding differences in opportunities and affinities throughout life, I do believe in the fact that many career problems can be solved provided that employees, relatives, and management alike change their attitude towards age, career models, and career success. In view of the huge diversity in career patterns, as well as in perceptions regarding individual career and life success, career research should, in my opinion, be undertaken by using a non-normative framework. Nobody has the capacity to decide what success implies and how and when, i.e. at which age, it should be experienced. In addition, I consider it important to acknowledge the urgency to carefully consider the boundaries to workforce capacity in relation to the present-day work pressure, in order to determine the reasonableness of employers' expectations versus employees' expectations.
Nonetheless, given the current demands placed upon the workforce, demands which I do not expect to decrease over time, attention to employability enhancement enlarges the individual's flexibility to find suitable and valued work, and forms the core of my work. As perceptions by different parties regarding opportunities and strengths, as well as regarding limitations faced by employees throughout their working life are highly determinant for their career behaviour, I advocate an approach wherein all parties involved are incorporated.
More: nl.linkedin.com/pub/beatrice-van-der-heijden/0/500/884